These yummy roasted veggies pair well with any meal! You'll notice that this recipe I am sharing is more of an outline, there are no measurements or times so feel free to make it your own. It's simple and you can swap out or add any vegetables that are in season or that you have on hand.
Ingredients Explained
Avocado oil
I choose to roast my veggies in avocado oil because like extra virgin olive oil it's a healthy monounsaturated fat, but unlike evoo it has a high smoke point. When shopping for oils I stay away from processed oils (canola, sunflower, safflower, cottonseed, grapeseed, corn, soybean, vegetable) because they contain high amounts of omega-6, which can cause inflammation.
Turmeric
Turmeric's primary active component is responsible for most of this spice's health benefits. Curcumin, a natural antioxidant, not only gives the spice it's bright yellow color but also has anti-inflammatory benefits, may protect against heart disease, may prevent cancer, and more. Take some time to research curcumin yourself and learn about all of its potential benefits.
Black Pepper
Black pepper is high in antioxidants and contains a compound that helps make turmeric more bioavailable. To reap the most benefits, whenever you use turmeric, add some black pepper. Black pepper also boosts absorption of nutrients like calcium and selenium.
Garlic Powder
Garlic is antibacterial, antiviral, and anti-fungal. It contains many essential minerals too.
Himalayan Pink Salt
Pink Himalayan salt contains up to 84 minerals and trace elements. This salt is naturally harvested, and left unrefined unlike typical table salt.
Asparagus
Asparagus is a prebiotic, which feeds the good bacteria in our gut. Our gut health can impact inflammation and also how your body responds to inflammation.  This anti-inflammatory veggie is also full of essential vitamins, minerals, and antioxidants.
Broccoli
Broccoli is a powerhouse veggie that contains potent antioxidants, vitamins, minerals, is high in fiber, and may reduce inflammation in your body's tissues.
Brussel Sprouts
Brussel sprouts are another anti-inflammatory vegetable that are high in fiber, vitamins, minerals, and rich in antioxidants.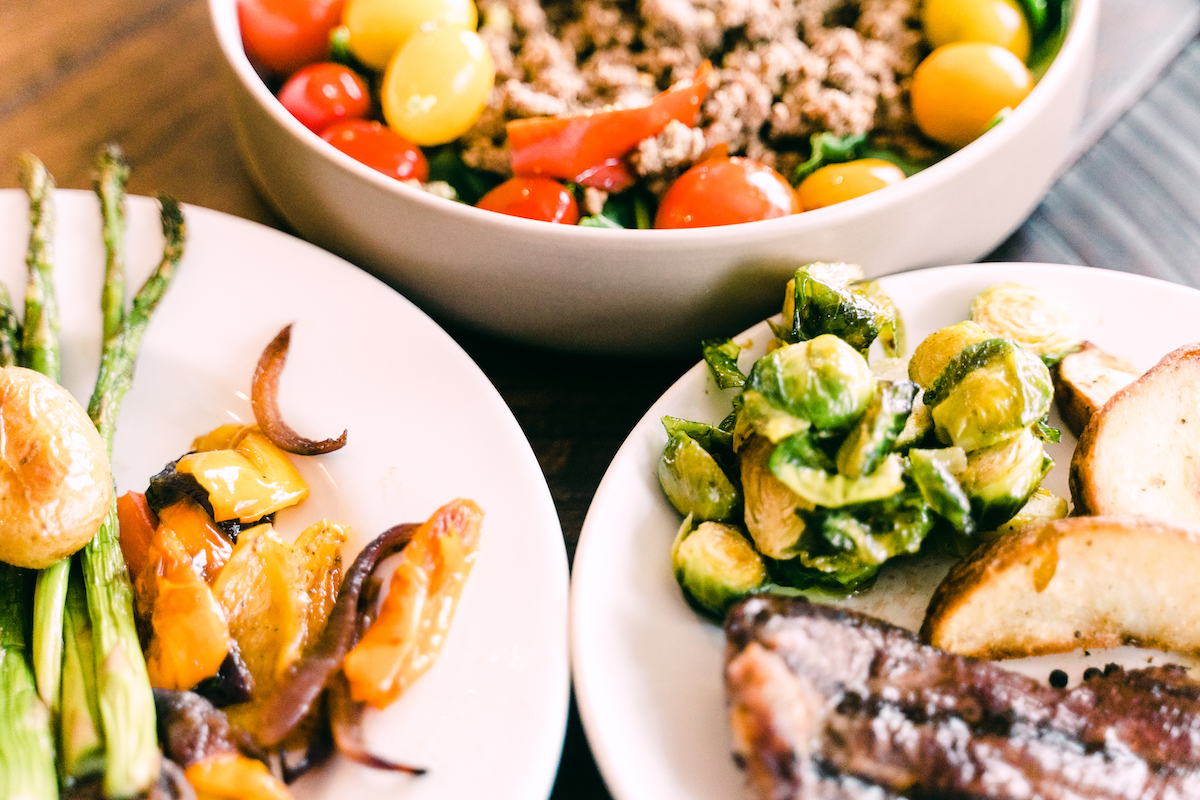 Anti-Inflammatory Roasted Veggies
Ingredients
Asparagus
Broccoli
Brussel Sprouts
Instructions
Clean and chop the veggies into similar sizes. Toss the veggies in the oil, then season. Roast on a sheet pan at 400 degrees, mixing and checking them about every 15 minutes. Once the veggies reach your desired color, remove from the oven, let cool, and enjoy!